Business Areas
By changing funds into assets to produce business,
we meet a wide range of needs and create our customers' futures.
FBM real estate consulting is able to fulfill a wide range of roles and provide consultations in many different areas.
FBM real estate consulting offers customer consultations for every phase from generating funds to increasing assets and reinvesting in the next business.
Because our staff are capable of fulfilling roles in all of the following areas, they are able to provide fast and easy-to-understand services.
・Procuring funds
・Asset consultations
・Business consultations
As professionals in resolving owner problems, they provide advice and operate a cycle of funds, assets, to business and provide support for further growth.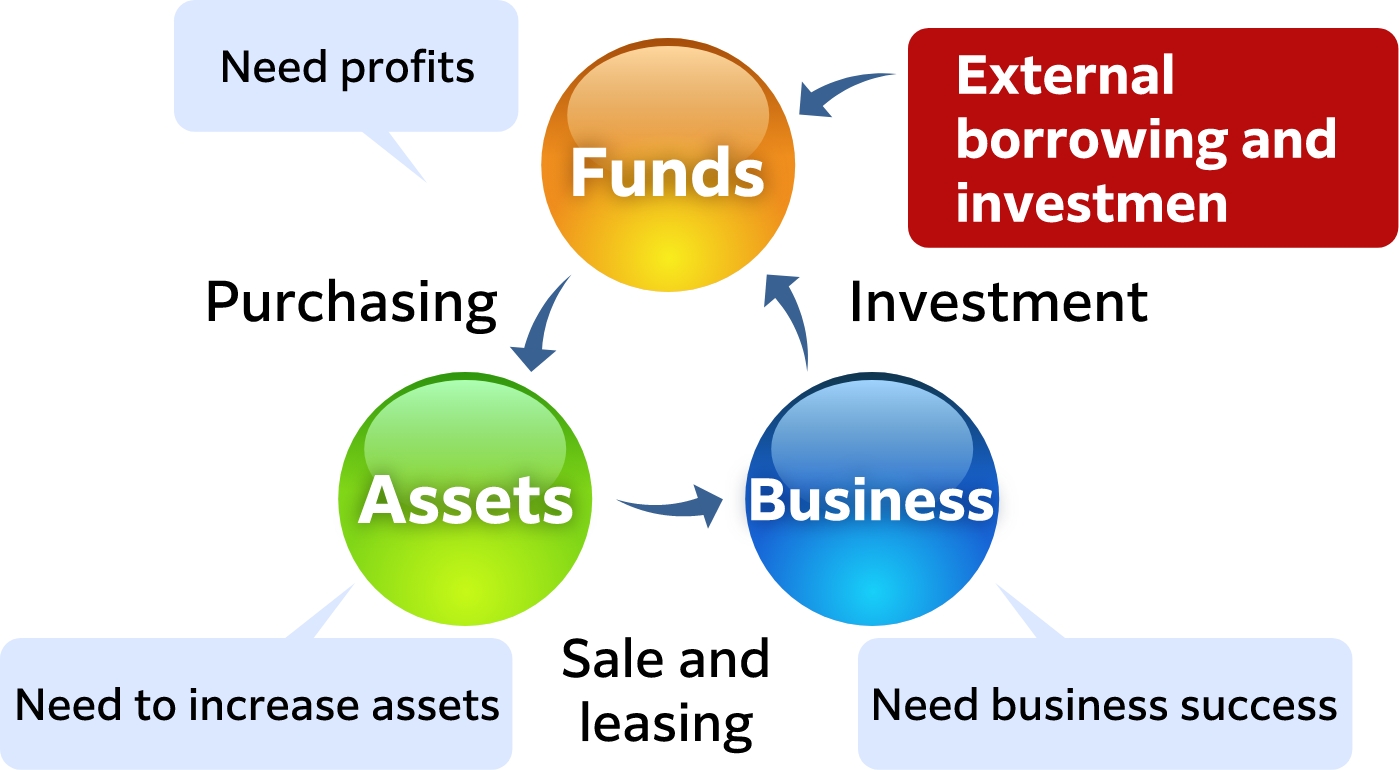 These are the total real estate solutions provided by FBM.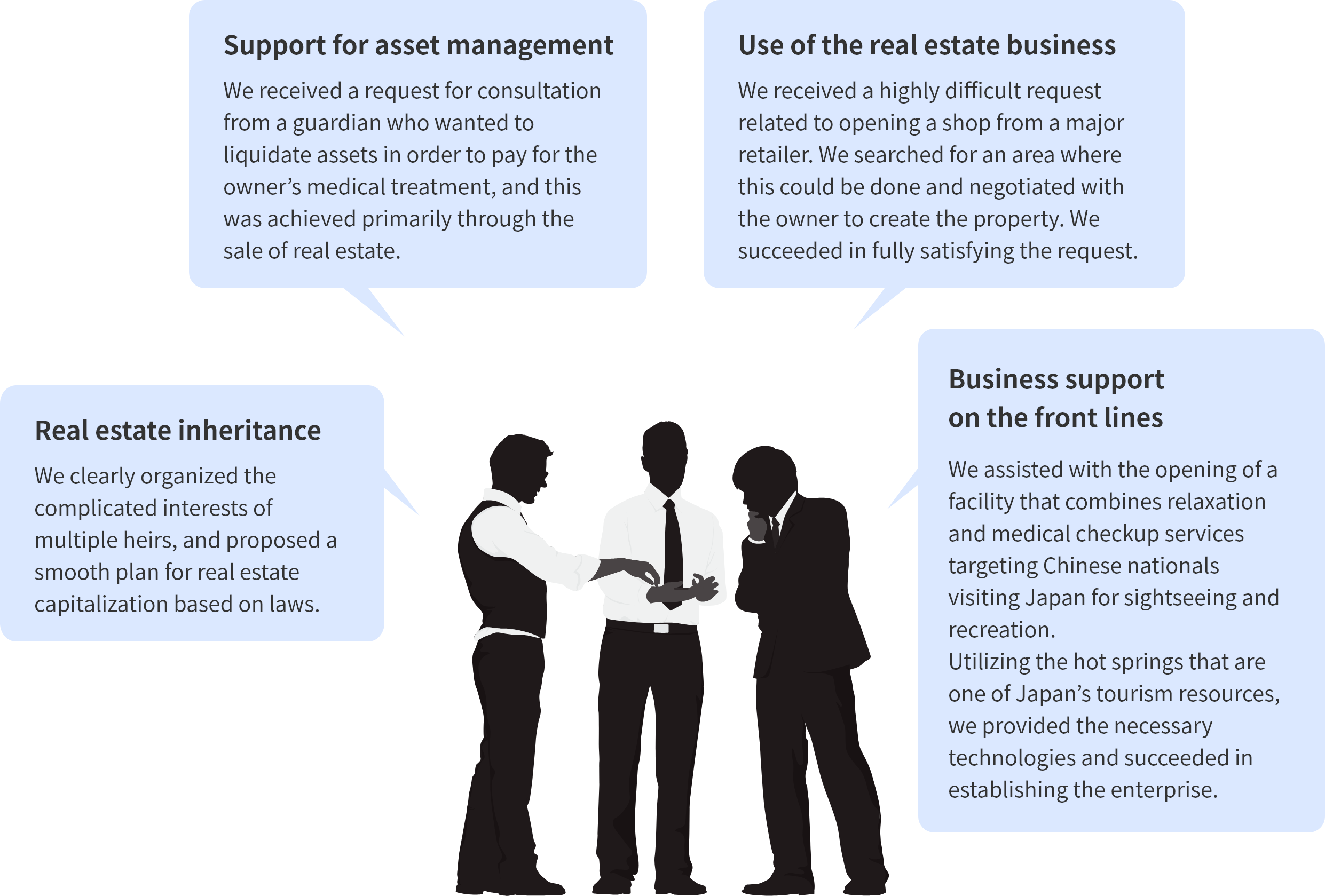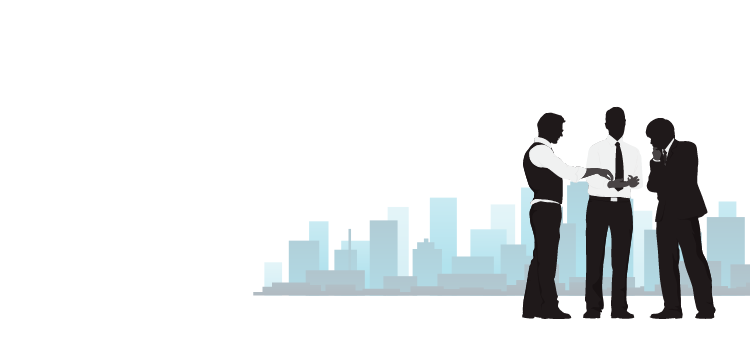 Providing all kinds of services from the consulting perspective
(1) Brokerage of real estate sales and leases
・Through brokerage of real estate sales and leasing, we will arrange the sale or purchase in line with the requested terms.
・Starting from investigations of the real estate at the actual site and investigations at government offices, we negotiate terms with the other party, create a contract, and perform the necessary work for concluding a contract that is consistent with the individual circumstances of the deal, making sure that there will be no trouble after the contract is concluded.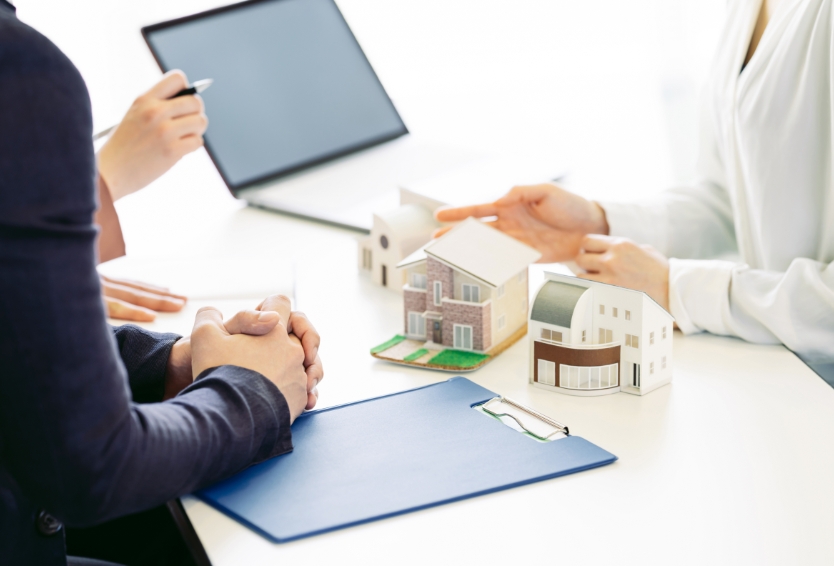 (2) Real estate management
We provide the following services to real estate owners.
・Repairs and restoration, and other management work that increases the real estate value
・Creation of real estate management plans and providing advice
・Soliciting tenants and contract arrangements
・All management work from moving-in to moving-out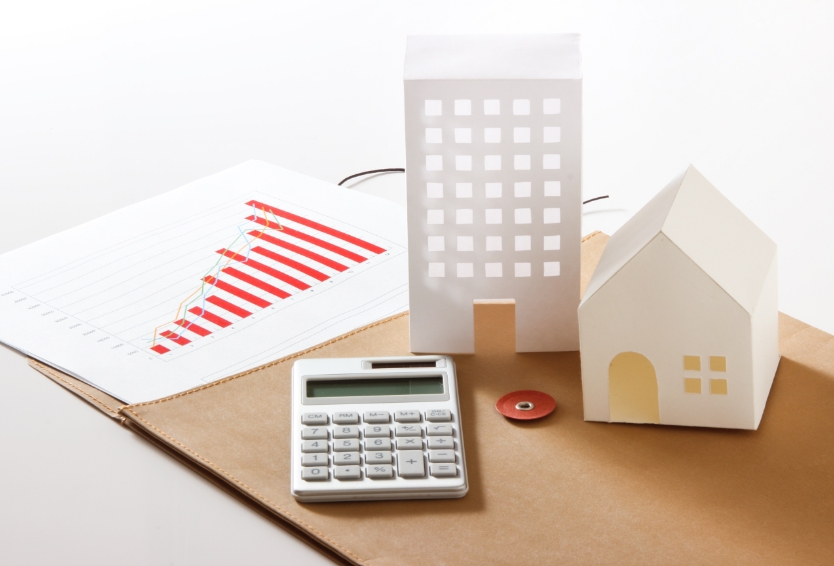 (3) Collection of rent and other payments, and nonpayment guarantee
・We handle rent payment and negotiations, as well as negotiations for eviction, on behalf of the owner.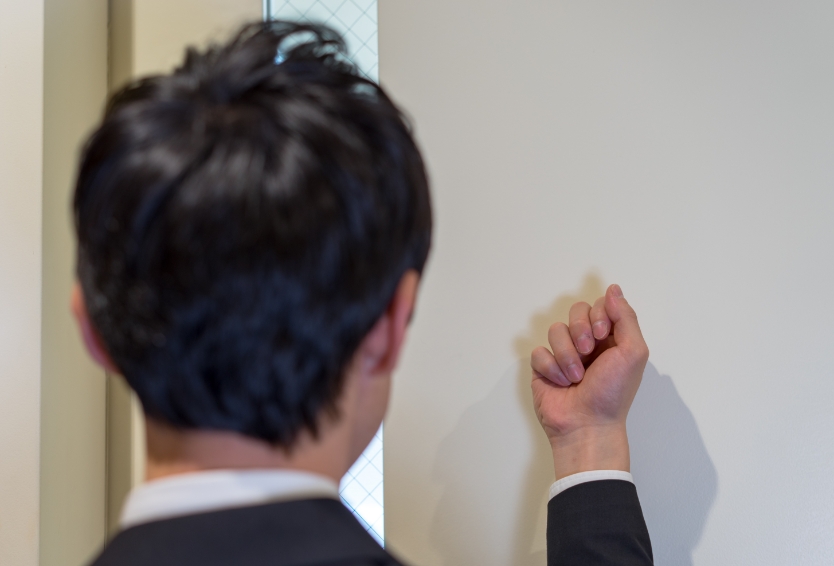 (4) Work to restore original conditions, interior work, construction
・We can carry out all steps from construction proposals to creating an estimate and carrying out the work.
・We can handle the construction of apartment buildings at all stages from planning through construction.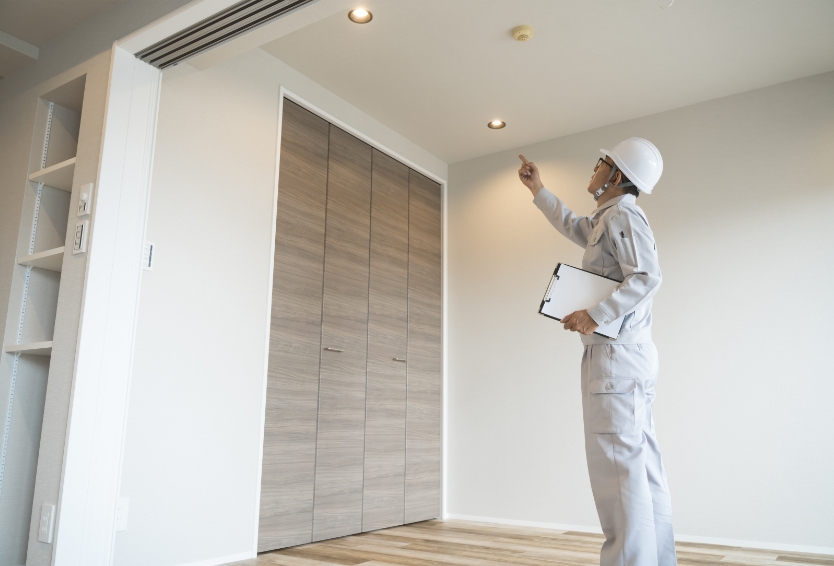 (5) Managers and dispatch services
・We provide total coordination of and support for smooth activities by management organizations.
・We provide accurate proposals and advice at governing board meetings and general meetings, in line with the meeting resolution policy.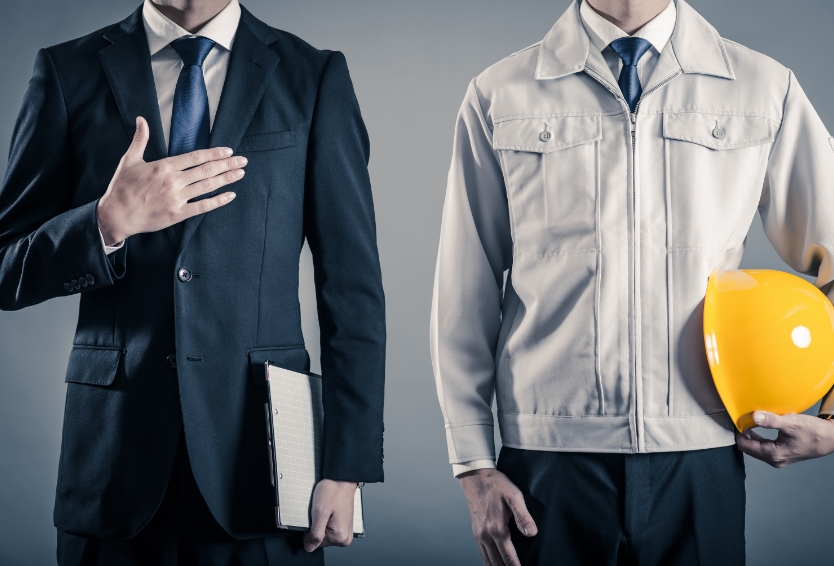 (6) Building and facility management
・We respond to inquiries and conduct facility inspections and reporting.
・We carry out inspections of all kinds of facilities, as well as provide emergency contacts and other services.
・We plan and carry out maintenance and repairs, and offer long-term repair planning, maintenance inspections, and other services.